Dairy Processing
Water management in different industries are increasingly under the spotlight because consumers and governments seek to go green. The dairy industry produces considerable amounts of wastewater with estimates of 0.4 to 0.6 cubic meters for every ton of raw milk processed. This water use also comes with the need to have immaculately clean processing conditions or risk contamination. The greatest consumer of water and greatest generator of wastewater worldwide is reportedly cheese processing.
The solid waste produced in the diary industry is another problem. Out of every 100kg of milk in the cheese production process up to 90 kg remains as whey. Filtration and anaerobic digestion can be applied to the dairy waste. After separating the solids from the liquids, the liquid can be treated in-house using one of Enviro Concepts waste water treatment solutions while the solids collected as sludge can be used as compost or fertilizer.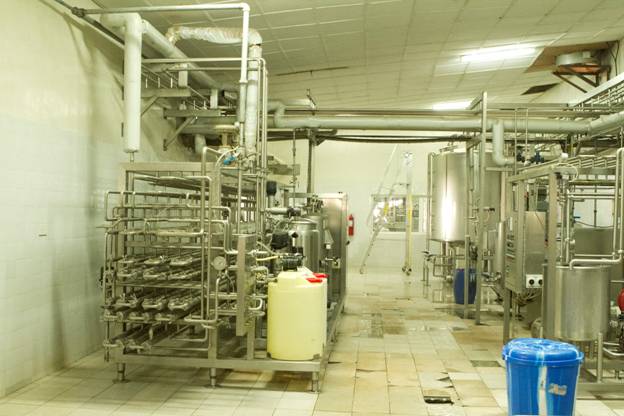 A leader in custom solutions
With years of experience, Enviro Concepts innovative wastewater treatment solutions are cost effective and ideal for the dairy industry. We provide portable, above ground recycling systems that are easy to install and environmentally friendly.
When handling, processing or packaging any form of food, wastewater generation is inherent. The quantity and quality of wastewater generated has economic and environmental consequences. The environmental consequences of not treating the water adequately have serious ecological ramifications.
The main sources of wastewater in the dairy industry are:
Washing and cleaning out of tanks, piping, trucks and equipment after ever processing cycle.
Spillage due to leaks, overflow, boiling over or malfunction
Discharges from bottle and case washers
Detergents and other compounds used in sanitizing equipment
Routine operations such as washrooms and kitchens
Contact us and we'll show you how to minimize your cost and maximize your use of water in all areas of your operations. Enviro Concepts provides industry with flexible, portable, environmentally friendly and cost effective wastewater treatment solutions and decontamination facilities.