Spot Free Rinse
Enviro Concepts has a wide range of Spot Free Rinses systems to fit your vehicle washing needs. Our spot free rinse systems are effective for the removal of all residual chemicals or minerals in water to provide ultra pure process water.
Spot Free Surfaces Require Mineral Free Water
The car wash industry cites three basic ways that can produce Spot Free Rinse Water. These are De-ionization, Distillation and Reverse Osmosis (RO). Each of the three water treatment technologies have their advantages and disadvantages. Among the three treatment methods, RO stands out because it is proven to produce the purest water for a truly Spot Free Rinse due to mineral and dissolved solids rejection capacity of up to 99%, and is also the most cost effective, reliable and safe to operate and maintain.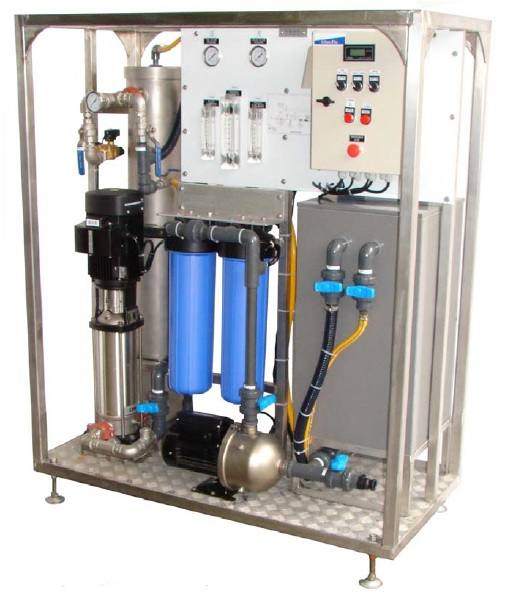 Reverse Osmosis
RO is recommended as the treatment for producing spot free rinse water because of the proven ability to produce the purest treated water quality with dissolved solids concentration less than 50 ppm. RO spot free rinse water is also the cheapest to produce per gallon and leaves the best looking surface and paint. RO spot free rinse water is pure enough not to leave spots, but it is not too pure that it dissolves waxes and un-protected metal surfaces.
Superior Finish
Low Cost Per Gallon
User Serviceable
Enviro Concepts spot free rinse systems;
Provide an uninterrupted supply of soft, rust free water.
Provide continuous treatment for hard water softening
Provide proven technology and performance
Our RO Systems are designed to produce demineralized rinse water on site, on demand and ready for use in your car wash operation. The processed water is used as a final rinse, providing you with a wash quality which is second to none.
In almost all RO applications, providing pre-treatment for the feed water protects and extends the life of the purification. While there are some exceptions, some type of pre-treatment equipment is almost always used to protect the RO system.
Enviro Concepts offers complete pre-treatment capabilities that include, iron filters, sediment removal, water softeners, chlorine filters, antiscalant systems, UV ultraviolet disinfection and more.
Contact Enviro Concepts for all your Spot Free Rinse Needs.