Water Use in Mechanical Workshops
Almost all the activities carried out in a workshop have the potential to release harmful pollutants into our water systems. Painting, washing vehicles, floor cleaning, and surface preparation activities such as wet and dry sanding generate pollutants such as:
Heavy metals from sanding

Coolant from engines

Antifreeze

Oil and grease

Chemicals from solvents and detergents and

Detergents from washing.
It is illegal to discharge water contaminated with chemicals into the sewer system. The water from storm drains flows untreated into our rivers, lakes and oceans. Protect the environment and prevent your business from being shut down or paying heavy storm water violation fines by getting in touch with EnviroConcepts today. Enviro Concepts provides workshops with cost effective wastewater management treatment solutions that are EPA compliant.
Reducing Operating Costs with EnviroConcepts
One of the largest expenses in mechanical workshops is usually related to cleaning engines. Combustion engines usually contain gases, sludge and carbon build up, all of which require different cleaning methods:
Solvents for cleaning grease

Acids for removing rust

Soap for cleaning soil

Soda blasting for stripping.
The after products from these cleaning methods require disposal according to approved standards. EnviroConcepts is one of Australia's leading water treatment specialists. We have a range of systems designed to meet the waste water treatment needs of workshops. Our systems can help you recycle 100% of the wash water captured.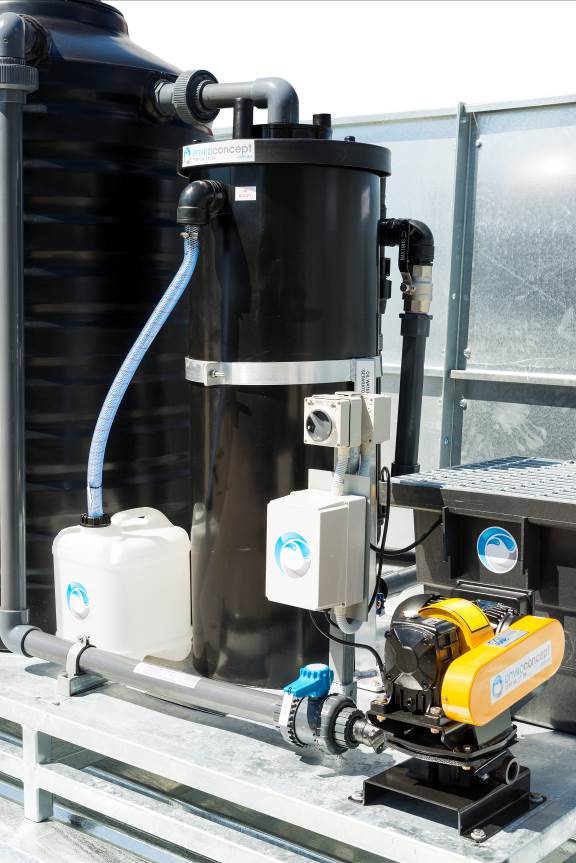 Innovative System
Oil water separator systems usually satisfy sewer restrictions. EnviroConcepts is one of Australia's leading suppliers of oil water separators for workshops, car washes and body shops. Our wide inventory includes units that can handle 30 L/min to over 1,500 L/min. whatever the size of your business; we have the system for you.
The Solids Interceptor Oil Separator is one of our most popular system that treats wash water and makes it compliant for discharge. The SIOS system is devised for efficient removal of suspended solids, oil and grease. It's pre-engineered, pre-assembled, factory-tested and this skid-mounted system can be shipped and installed in a matter of days.
For a Free Estimate, Contact Us Today!