Lamella Clarifier
Enviro Concepts Lamella Clarifier is a compact, high surface area Plate Clarifier engineered for most applications in wastewater clarification. It is engineered for high flow rate sedimentation and settling of flocculated wastewater streams. Our units are pre-engineered, pre-assembled and factory tested, ensuring reliable operation, minimising site installation and start-up time.
High flow rate sedimentation and settling in a Lamella Clarifier works by having a flocculated liquid/solid stream (e.g. raw wastewater, activated sludge mixed) flow upwards between inclined Lamella Plates. The flocculated solids tumble down to the plate surface by gravity and to a sludge collection hopper. The clarified water overflows through a weir that exits the top of the lamella clarifier.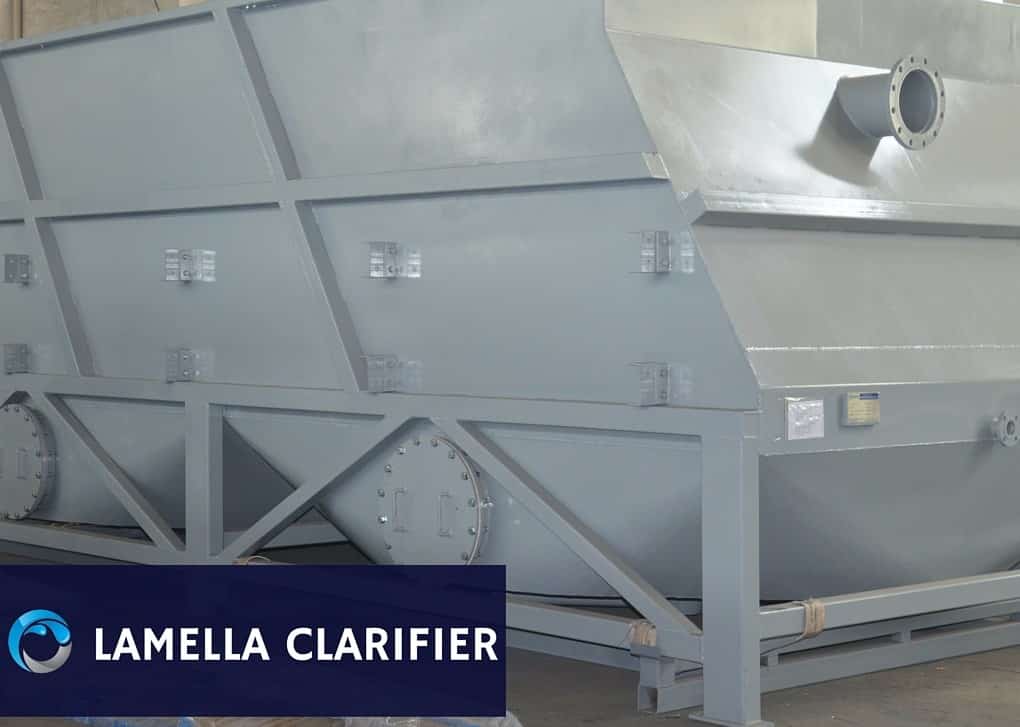 FEATURES
Enviro Concepts Lamella Clarifiers are engineered to efficiently remove solid particles from liquids and are a great substitute for traditional settling tanks. Inclined (lamella) plates provides the large settling area over a small footprint.
Lamella clarifiers can handle a feed water concentration of up to 10,000 mg/L of oil and grease, and up to 4,000 mg/L of suspended solids. Under standard operating conditions and with addition of coagulants and flocculants, lamella clarifiers can achieve more than 90% suspended solids removal. Lamella clarifiers have no moving parts which means that other than the inlet and sludge pumps, there is minimal energy input required.
Features include:
Coated Carbon Steel or Stainless 304 and 316
Anti-corrosion Treatment
uPVC Lamella Plates
Equal Flow Distribution
Consistent Laminar Flow
Durable and Compact

Click here if you want to download our specification sheets
Please visit this page for specifications.
If you would like more information on Clarifiers please contact us for a FREE Online Quote.